1. Oracle Magazine
Oracle Magazine
contains technology strategy articles, sample code, tips, Oracle and partner news, how to articles for developers and DBAs, and more. Oracle (NASDAQ: ORCL) is the world's largest enterprise software company.
Get your free subscription here
.
2. Maximizing Site Visitor Trust Using Extended Validation SSL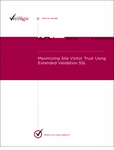 Explore the benefits of Extended Validation SSL, so you can show your customers that they can trust your site. Trust in site security is declining and consumers are scaling back their online transactions – or opting out entirely. Now, you can definitively demonstrate your identity to customers, and customers will be able to confirm this identity before trusting sites – all thanks to Extended Validation (EV) SSL Certificates.
Get your free subscription here
.
3. IP Networking Fact Sheet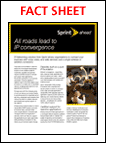 Learn how IP Networking solution allows organizations to connect your business with voice, video, and data services over a single wireless or wireline connection.
IP Networking solutions based on Sprint Global MPLS VPN(sm) provides real-time application support, access options for fixed and mobile devices, flexible routing protocol and value-added services.
Get your free copy here
.
4. Vulnerability Management for Dummies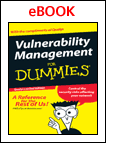 Get all the Facts and See How to Implement a Successful Vulnerability Management Program.
As a business owner, or someone responsible for network security within your organization, you need to understand how to prevent attacks and eliminate network weaknesses that leave your business exposed and at risk.

Vulnerability Management for Dummies arms you with the facts and shows you how to implement a successful Vulnerability Management program. Whether your network consists of just a handful of computers or thousands of servers distributed around the world, this 5-part book will help:
Explain the critical need for Vulnerability Management (VM)
Detail the essential best-practice steps of a successful VM Program
Outline the various VM Solutions - including the pros & cons of each
Highlight the award-winning QualysGuard VM solution
Provide a 10-point checklist for removing vulnerabilities from your key resources
Get your free copy here.
5. When Content Is King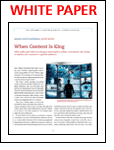 Learn how CDNs satisfy the demands of consumers growing accustomed to streaming video, live Webcasts and individual features.
Consumers now expect to see rich media on corporate websites. This article explains how and why some businesses are turning to vendors for Content Delivery Networks (CDNs). These providers have their own widely dispersed data centers, which often store mirror images of corporate websites. Since these data centers are geographically spread out—and thus closer to website visitors—they're able to more swiftly deliver bandwidth-heavy rich content.
Get you free copy here
.